Black Lives Matter
Noemi Press stands firmly with Black Lives Matter to oppose racism, anti-blackness, and white supremacy, from microaggressions to the systematic oppressions that are killing Black people across America. Editors have donated hundreds to antiracist organizations and bail funds for protestors, and we will continue to do so. After working closely with Noemi poet Chaun Webster, we will also be offering anyone who donates $25 or more to the following organizations a free PDF of Chaun's debut collection. To receive the free pdf of the collection, email your donation receipt to sales@noemipress.org.
Organizations to support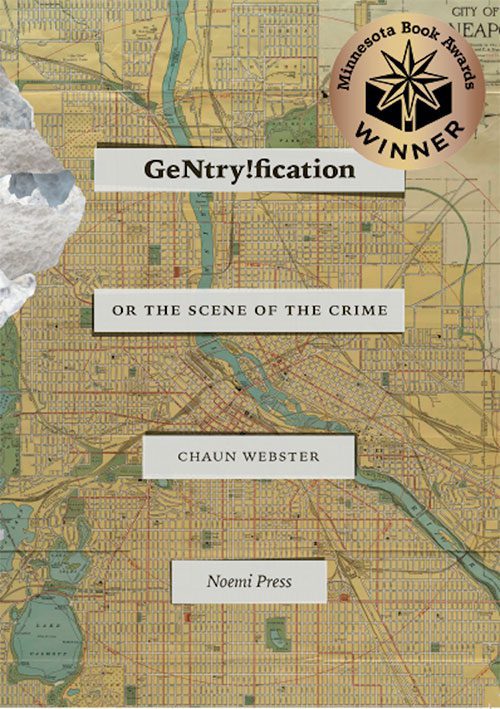 About GeNtry!fication OR THE SCENE OF THE CRIME by Chaun Webster
Poet and graphic designer Chaun Webster draws from an interest in the work of sign in graffiti, the layering of collage, and the visuality of text. These methods are used in Webster's work to investigate race – specifically the instability of blackness and black subjectivities, geography, memory, and the body. Correspondingly much of these investigations engage the question of absence, how to archive what is missing from the landscape particularly as a number of communities watch in real time, neighborhoods once populated with familiar presences, dissolve in the vernacular of redevelopment and its attendant colonial logic.
View Book