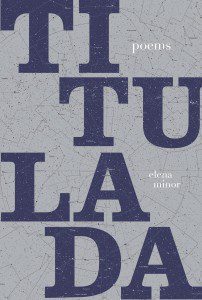 Commemorating the release of TITULADA—the new title in our Akrilica Series, which is a joint project of Noemi Press and Letras Latinas—the Letras Latinas blog posted this illuminating interview with elena minor conducted by poet ire'ne lara silva.
I don't think of my work as 'experimental'. The word implies a theoretical framework that is not my starting point. That said, though, I do consider my work "exploratory" because that's what I do with language - explore its possibilities – mostly in a never-ending attempt to explain the why of the world to myself. I start wherever and however the feeling, notion, idea starts and let that carry the weight of words, form and sound. I love sound in poetry, especially rhythm and cadence. Sometimes I let them carry the poem to the point where they are as much the sense as the form of the poem.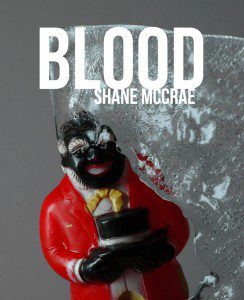 Michael Klein reviews Blood for The Rumpus:
Shane McCrae's astounding third collection of poems, Blood, is a book of dramatic slave narratives that are written so close to the bone that every poem reads like an insider's account of what happened inside the burning frame of a history nobody read. This is a treatise about slavery in every conveyance of the word: slavery to the man, to the Klan, to the child, to the land, to a murderous heart, to bad thinking, to the betrayed and to the betrayer. And every poem seems to be written from the place of some final recognition, a reckoning: This is who I am. This is what happened to me. This is what happened to us, as a people.
Karen Lepri (Incidents of Scattering) has three poems in the current issue of Bomb, and you can read them at their website.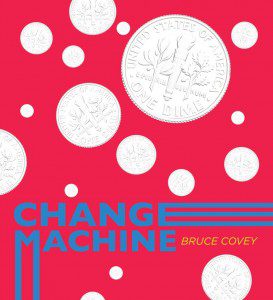 Ginger Ko reviewed Bruce Covey's Change Machine for Fanzine:
Change Machineis a full, full book. It is one big demonstration manifesto, an incorporation of the electric and robotic with the human interjections of rounding the bases and flying Delta. Or perhaps the other way around—the electric and robotic are interjecting the human. Or perhaps there is no hierarchy at all, but an utterly expansive approach to poetry. I doubt the Twitter quotes will ever feel dated, because Covey's tactic of incorporation is anything but static. 
Congratulations to Ruth Ellen Kocher, whose manuscript, Ending in Planes, is the winner of the 2013 Noemi Book Award for Poetry.
We will also be publishing Danielle Vogel's Between Grammars and Ryo Yamaguchi's The Refusal of Suitors.
Finalists for the 2013 Noemi Press Book Award for Poetry:
A Civilization by Fred Muratori
We Are a System of Ghosts by Lindsay Tigue
Ending in Planes by Ruth Ellen Kocher
So Sorry by Kara Candito
The Refusal of Suitors by Ryo Yamaguchi
Good Morning! by Hugh Behm-Steinberg
What the Sun Thought by Laura Carter
Between Grammars by Danielle Vogel
The Halfbreed by Chloe Garcia Roberts
PINE by Molly Sutton-Kiefer
Congratulations to Caren Beilin, whose manuscript, The University of Pennsylvania, is the winner of the 2013 Noemi Book Award for Fiction.
We will also be publishing Her 37th Year, an Index by Suzanne Scanlon.
Finalists for the 2013 Noemi Press Book Award for Fiction:
MOVIEOLA! by John Domini
Rats That Will Eat You by Adam Kaplan
Cockpuncher by Zach Powers
The University of Pennsylvania by Caren Beilin
Doom Town and Other Stories by Wendell Mayo
Her 37th Year, an Index by Suzanne Scanlon
Out of Which Came Nothing by Laurie Blauner
The Devil and the Dairy Princess by Pedro Ponce
Liner Notes by James Brubaker
In No Strange Land by Joe Milazzo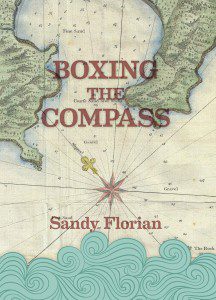 At HTML Giant, Robert Savino Oventile reviews Sandy Florian's Boxing the Compass
Imagine a novella catching intimations of the oceans in their terrible fragility as sustainers of life by narrating a daughter in mourning for her mother. Imagine that, through the daughter's grief, this novella allows the mourning climate change solicits in language to find articulation. With these imaginings, we arrive at Sandy Florian's uncanny work of mourning, Boxing the Compass.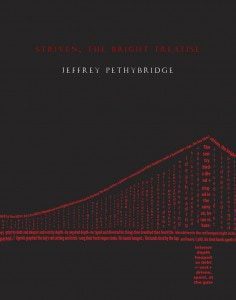 Jody Smiling reviews Jeffrey Pethybridge's Striven, The Bright Treatise for the Rumpus:
In the end notes, Pethybridge indicates shortly after his brother's death he was inspired by the late Cy Twombley's retrospective Cycles and Seasons at Tate Modern in London. Twombley's paintings have been described as hand drawn poems with moments of crudity that destroy the conventional distinction between writing and painting. Each line made, he said, was "the actual experience" of making the line, adding: "It does not illustrate. It is the sensation of its own realization."

Similar to Twombley, the poems in Striven, the Bright Treatise arrive at thesis as much by visual statement as with actual words, but unlike Twombley there is a meticulous attention to wordings in Pethybridge's work that seems more recherche than crude. Some poems are full page blocks of prose, some are scattered spaciously across pages and others more audacious as foldouts that blur the line between the act and art of writing and that of drawing.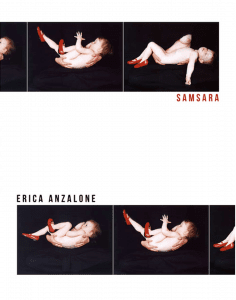 Great review of Erica Anzalone's Samsara over at The Rumpus:
These are poems that represent a fight against self, against other, and against a patriarchal society that attempts to, both directly and indirectly, silence the speaker's voice. Samsara is nothing less than a feminist feat—one that—with both remarkable bluntness—both simultaneously embraces and laments the heaviness of its own "medusa head."
Amongst all the static, Khadijah Queen manages to make some sense and beauty from the most arbitrary and insistent ways we allow ourselves to come undone.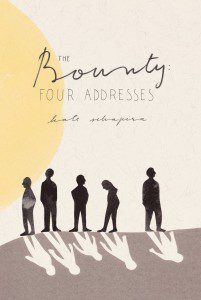 Maureen Thorson reviews The Bounty along with Kate Schapira's more recent collection, How We Saved the City, in a substantial piece for Open Letters.
Tightly and masterfully written, its four sections harmonize perfectly into a brief but extremely powerful and nuanced exploration of the individual citizen's – the individual person's – interrelatedness and connection with every other person in the world.