Cleaver Magazine reviews Change Machine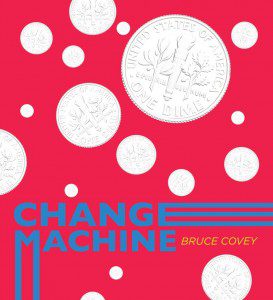 J. G. McClure reviewed Bruce Covey's Change Machine for Cleaver Magazine:
Think about the change machine outside your car wash: you put in a dollar, the machine spits out coins. Not a neat bundle, but a jangling tray-full. Now think of William Carlos Williams: "A poem is a machine made of words."Now give William Carlos Williams superpowers and have him beat the hell out of the car wash while musing on Pokémon, Barthes, and metapoetics, and you've got a sense of Bruce Covey's Change Machine.