Gentlewomen
Synopsis
How do we care for a broken world, especially when we ourselves are broken-hearted? How do we nurture others when we have scarce resources? How do we maintain our own sense of self under these pressures? The work of care falls disproportionately on women and often renders them lacking and unacknowledged in their labor. Gentlewomen explores personal and historical trauma, bonds between mothers and sisters, and our estrangement from the natural world and from ourselves due to an exploitative and extractive relationship to land and peoples (human and otherwise). Through an allegorical envisioning of a world that is like our own but heightened through the individual lives and responsibilities of three sisters, Natura, Providentia, and Fortuna, the poems sound out in mourning and frustration—and try to imagine the world otherwise. A transformative journey through the shadows towards reconciliation both between sisters and with oneself.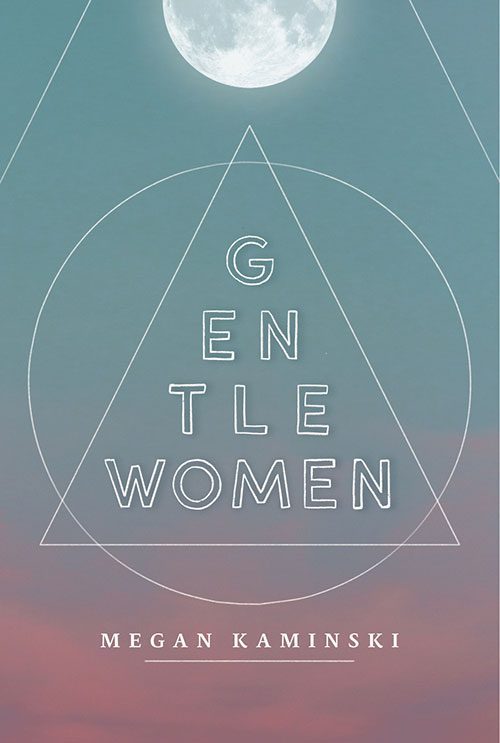 Blurbs
Three sisters, three narrative strands, three chords, each pushing out hidden lights, weave together into a cloth that suddenly appears in this world as a book. But then the cloth that is a book becomes a Mystery School. And within the heart of its structure: a plurality of intensities that animate the longing that loss creates. Gentlewomen is an alchemical, gorgeously written movement.
Once upon a time, the thinkers and writers (all men) figured nature, providence, and fortune as human and, more specifically, as women. Megan Kaminski's new work imagines the three still living and working among us today—sisters to one another other, and perhaps to herself. In her formally evocative, gorgeously baroque poems, these gentlewomen are bountiful, powerful, and tender, both exceeding man's hubris and moored in the wreck it has wrought.
The next male politician who praises a habitat, species, or human community for its "resilience" will get a copy of Megan Kaminski's Gentlewomen in the mail from me. Written from deep inside the unsung individual and collective labor it takes to survive ecocidal injustices wrought by patriarchal capitalism, this book documents how it feels "To be broken into so many pieces the only option to piece something new." This book reminds us we only survive intertwined with our more-than-human communities: "The porous body of we and I and they." Immersed in sustaining networks of affiliation, strained by our complicity with toxic industries, this book preaches embodiment as ethics, poetics as resistance to poisons, our porousness the polis we always already are. This book's a lesson in listening to our "collective echo" heard in the earth, our biggest sister.