ASSIA
Synopsis
Based loosely on the life of Assia Wevill, a German Jew who escaped the Nazis and eventually became the woman whose affair with Ted Hughes broke up his marriage to Sylvia Plath, Assia is the first novel from poet Sandra Simonds. Haunted by Plath's suicide and her own unfulfilled literary ambition, and abandoned by both Hughes and her husband, the real-life Assia struggled to imagine a viable life for herself in the turbulent political landscape of the 1960s. In 1969, she killed herself and her young child, in what is widely viewed as an attempt to copy Plath's famous suicide. Lending a contemporary feminist perspective to an unrecognized chapter in modern literary history, Assia is a novel that asks us to hold our judgment and to consider the personal and political histories of people who commit unthinkable acts.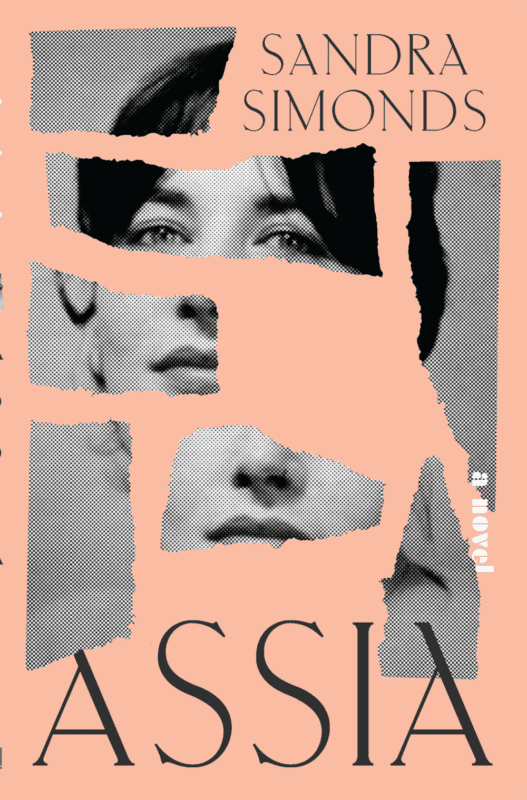 Blurbs
With the lyric beauty of the poet she is, Sandra Simonds gives us a fresh portrait of Assia Wevill, a woman previously conceived mostly as a consort, a homewrecker, or a femme fatale. Simonds' novel refuses to be bound by the pedantry of what we think we know about Assia Wevill's life, reimagining timelines, history, and Assia's inner life and creative work to bring her to life as never before. Assia lacks heroes and villains, a limiting theme of past renditions of this story, giving us not just Assia, but Sylvia Plath, David Wevill, Ted Hughes, and even Assia's young daughter Shura in their troubled, beautiful humanity. Assia is non-linear, but never drops the thread of Wevill's life, instead moving back and forth in time to help us better grasp the choices she, and the people in her orbit, made. The book deftly enfolds and interrogates the mysteries and mythologies of Hitler's Germany, stateless people, Sylvia Plath, Palestine on the brink, and swinging London. Simonds is as arresting a writer as Wevill was a personality; I couldn't put her book down
This book is mindblowing. Just when we thought we knew the tragic story of Sylvia Plath or the disturbing details of Ted Hughes' behavior, these pages present Assia Wevill, poet, artist, mother, person. Simonds' brilliance is in reminding us that narratives are just that–a single perspective designed to hold our gaze. Here, Assia moves beyond and around those limited frameworks. In short, this work is more than a reappraisal or a new version of events. It is more like life: striking, messy, quietly revelatory, and beautiful, even in its darkest moments.
Sandra Simonds transubstantiates into faraway lives and voices with a visionary prowess, such that halfway through I had to remind myself that several of her characters belonged to literary history. Assia-the-novel is grounded in the dailiness of houses and landscapes, of kitchen tables and writing desks, as though these places were still dreaming of the lives that had occupied them.