The Lucky Ones Get to be People
Synopsis
In the wake of an ill-fated affair with her professor, a young woman begins a cruel sexual relationship with an intellectually disabled neighbor. A cop and a robber prepare for Christmas as their romantic fortunes shift. An elementary school teacher's struggles with the demands of her mentally ill spouse lead her to act unethically with one of her students. A young couple's sexual fetish has them stealing keys to the public library. Two workers in a family business get stoned and make a bet that could change the dynamics of their family. A young boy works to manage his mentally ill mother, while a mother remembers the havoc her post-partum depression wreaked on her family. And a dark riff on "Sleeping Beauty" explores the destruction of a relationship and the dangers of having a predatory heart.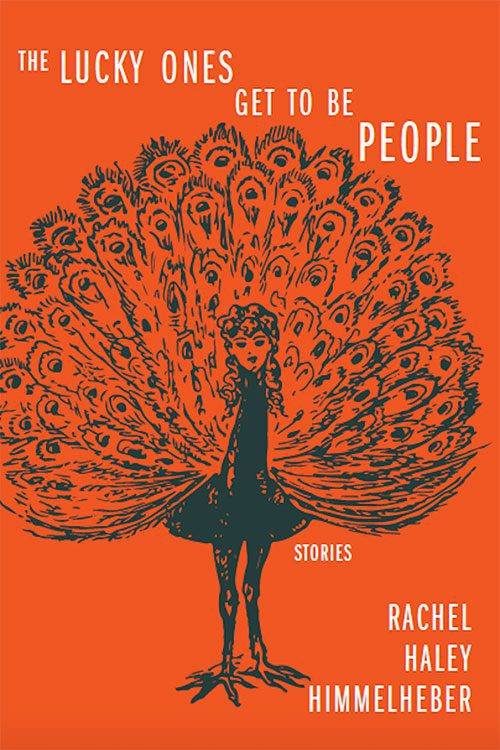 Blurbs
The Lucky Ones Get to Be People is bold, raw, acrobatic—stories pickled in wit and longing. Rachel Haley Himmelheber is a ventriloquist, throwing her voice and summoning forth an unforgettable parade of sluts, cads, degenerates and lost souls of every stripe. These stories are simply ravaging.
These exceptional stories constitute a spoiler alert for life: It's difficult to be alone; it's difficult to be with others; important things go unresolved; our impulses are destructive; that ache, it just follows us around. So the news is not great, but one lovely consolation is that there are gifted artists like Rachel Himmelheber who break it to us with such severe compassion.
With unflinching dark humor, Rachel Haley Himmelheber's eight unconventional stories in The Lucky Ones Get to Be People portray the riddling lives of the lonely. The characters we meet here experience fantastic happiness though body-happiness is terrifyingly elusive for them, experience tender pleasures of fulfillment though the unrelenting pursuit has given them 'hearts that are birds of prey.' Each of these arousing, wounding, provocative stories conveys the impossibilities in being fiercely wild and fully human at the same moment.