The Betweens
Synopsis
In The Betweens, Arrieu-King builds an experimental memoir from prose blocks: ones about microaggressions, scientific facts, as well as metaphors from art, history, and textile arts. In this book of lyric prose, those caught between two cultures can see their negotiation of the two build over time into something beyond narrative. It also asks how one's point of view opens the world or limits us, and what to do with the suffering that we ultimately experience and cause.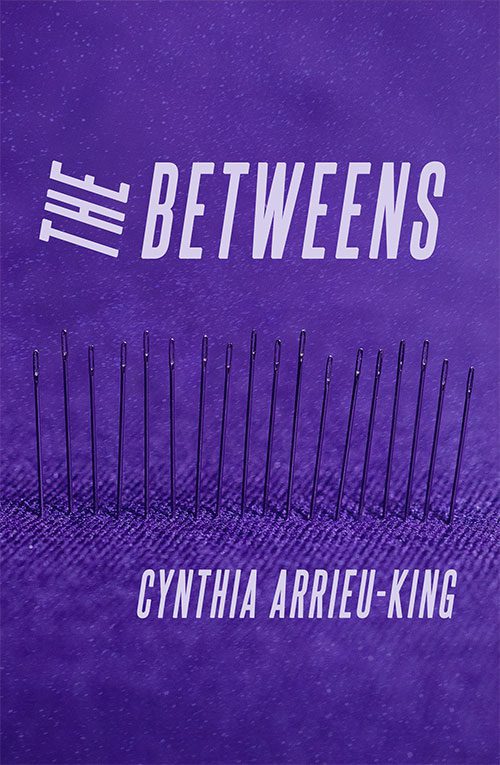 Blurbs
Like the short, sharp needle used in quilting that is known as a "between," this lyric essay stitches together years of thoughts and experiences into a layered, discomfiting meditation on race and belonging, on silence and distance, on recognition and "miscognition." King gives careful, self-questioning language to things we struggle to see because they are "outside of the nameable": "A shark passed." "The silence does so much work."
Cynthia Arrieu-King's The Betweens is an honest racial reckoning, meaning it is not at all straightforward, meaning it moves beyond the black and white dichotomy—which, of course, is itself not at all straightforward—to guide the reader, via resonant prose that perfectly compliments the indelible content, toward a more complete understanding of race in America.
I have the strange yet affirming feeling that if Cynthia Arrieu-King's The Betweens did not exist, then I would not exist either. How can I explain? I don't think I can. By her vigilant, vulnerable, and beautifully prismatic recollection of moments of seeing and being seen, of being not seen and of being unseen, of being faced and effaced, raced and erased, Arrieu-King invites me into the unending—and, I can't help but say: quilt-like—determination of a self, with which I feel the greatest affinity, allowance, maybe even dependence. Where do you stand if your people don't exist? she asks. And what do you call that space?